AWS re:Invent was back in person for the first time since 2019! The event was high energy and the attendees made it inspiring, educational and fun to be back.
Turbot was very proud to return as a sponsor this year. As you can see below, our team was thrilled to be back in our gold shirts with the opportunity to meet with our community and customers face-to-face for the first time in almost two years.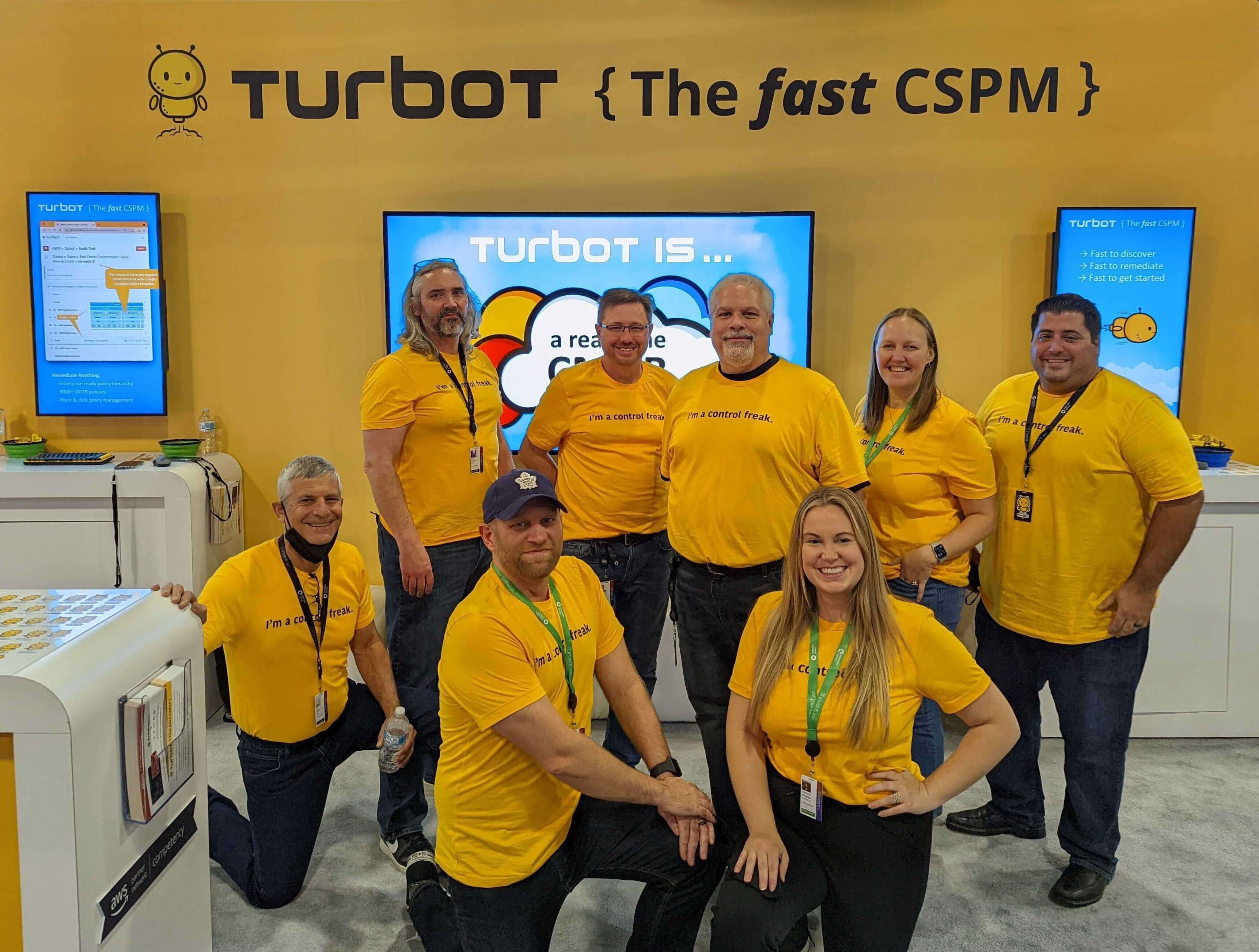 We took advantage of this opportunity and connected with as many attendees as possible! Both to demo new Turbot Guardrails features, and to give away some fun swag. The cloud professionals we met were in varying stages of their cloud journey, but two large demographics stood out in our conversations:
Those just getting started with cloud at scale
These attendees were either getting started with cloud migrations, or looking to ensure they can implement best practices to keep their environments secure and cost optimized. Turbot Guardrails resonated with these attendees, especially with our core abilities to provide safe landing zones and automate operational activities for large scale migrations.
Already in the cloud, but looking for more automation
Attendees in ths group are already in the cloud at scale but struggling with specific automation, security and operational issues. Those issues ran the gamut from enforcing tagging & encryption standards to preventing publicly exposed data and everything in between. We had very positive feedback from these attendees because cloud-scale automation of compliance and security is what Turbot Guardrails has been doing for over 7 years.
Showing these cloud pros that we can secure and optimize their cloud resources with the world's fastest discovery and instant remediation was insanely fun.
Did you spot Turbot in the wild?
During the week you could spot Turbot throughout the event from hosting small meetups with customers, to speaking at the AWS Developer Lounge, and showcasing our new open source project Steampipe.io at the AWS Open Source booth:
Our CRO Bob Tordella had the opportunity to speak on a Security & Identity panel at the AWS Developer Lounge with other fellow AWS Community Builders:
Our Founder & CEO Nathan Wallace, Product Architect John Smyth, and Steampipe Community Lead Jon Udell had a great time showcasing Steampipe to the AWS Open Source community: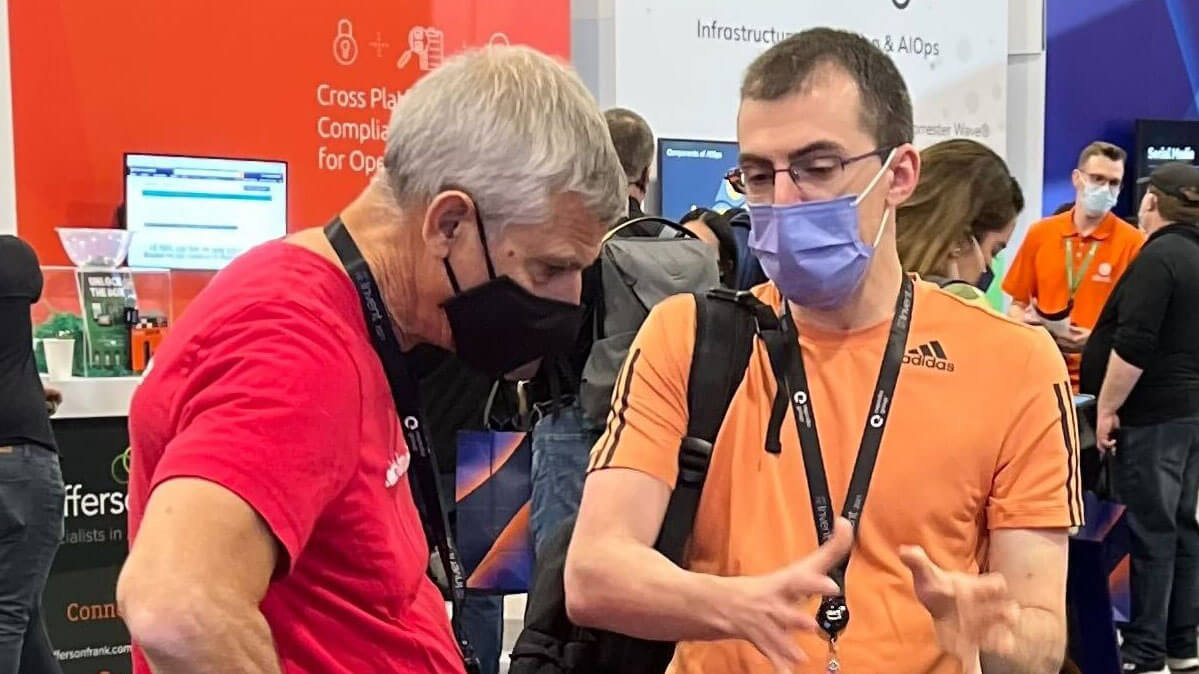 AWS re:Invent was also the first time many of us as employees have seen each other in two years! We took full advantage of our time together in person to have some fun during the week from team challenges at TopGolf and PanIQ Escape Room, to co-working on customer initiatives during the week. It was great spending time with everyone and we look forward to more team events in the near future!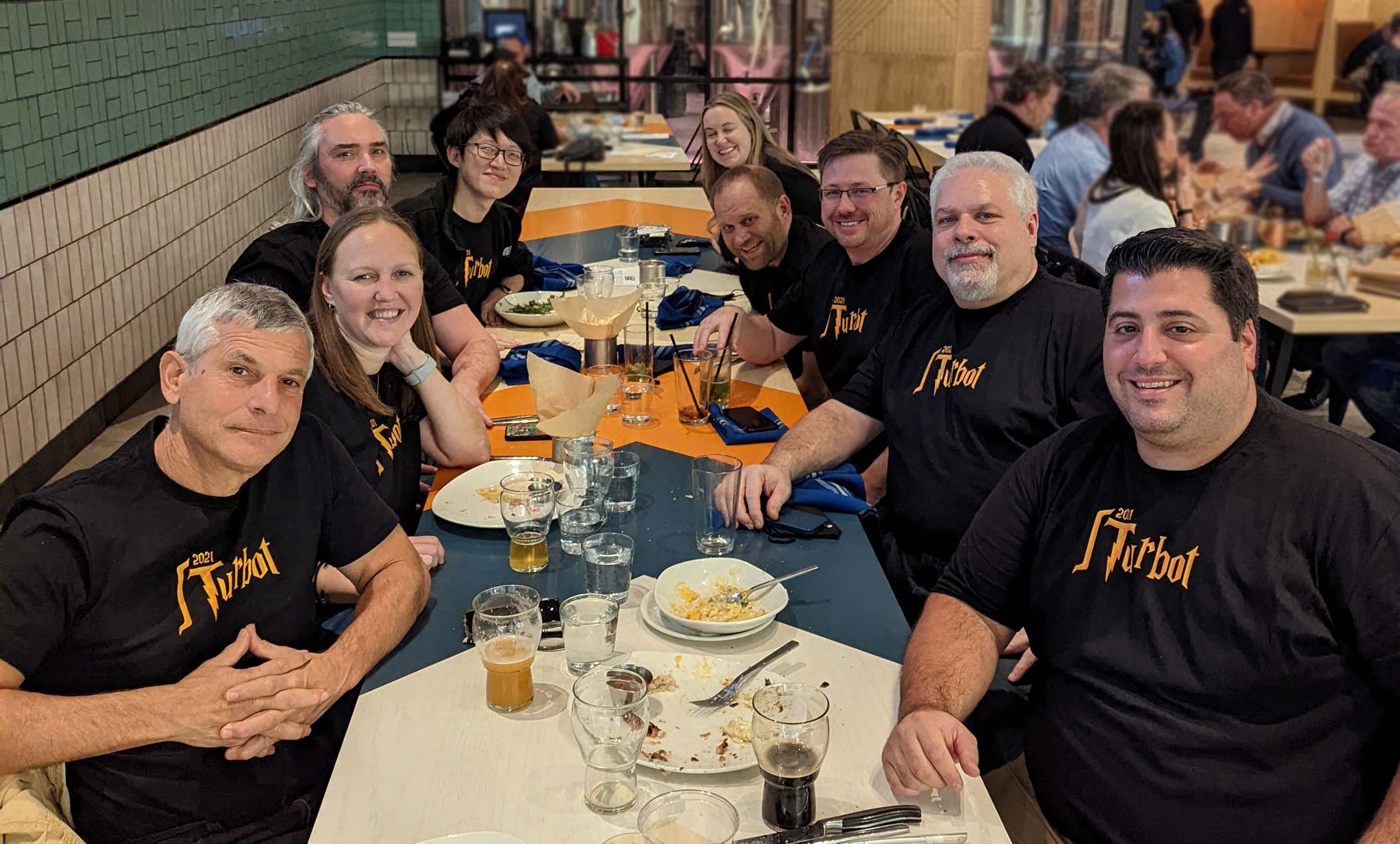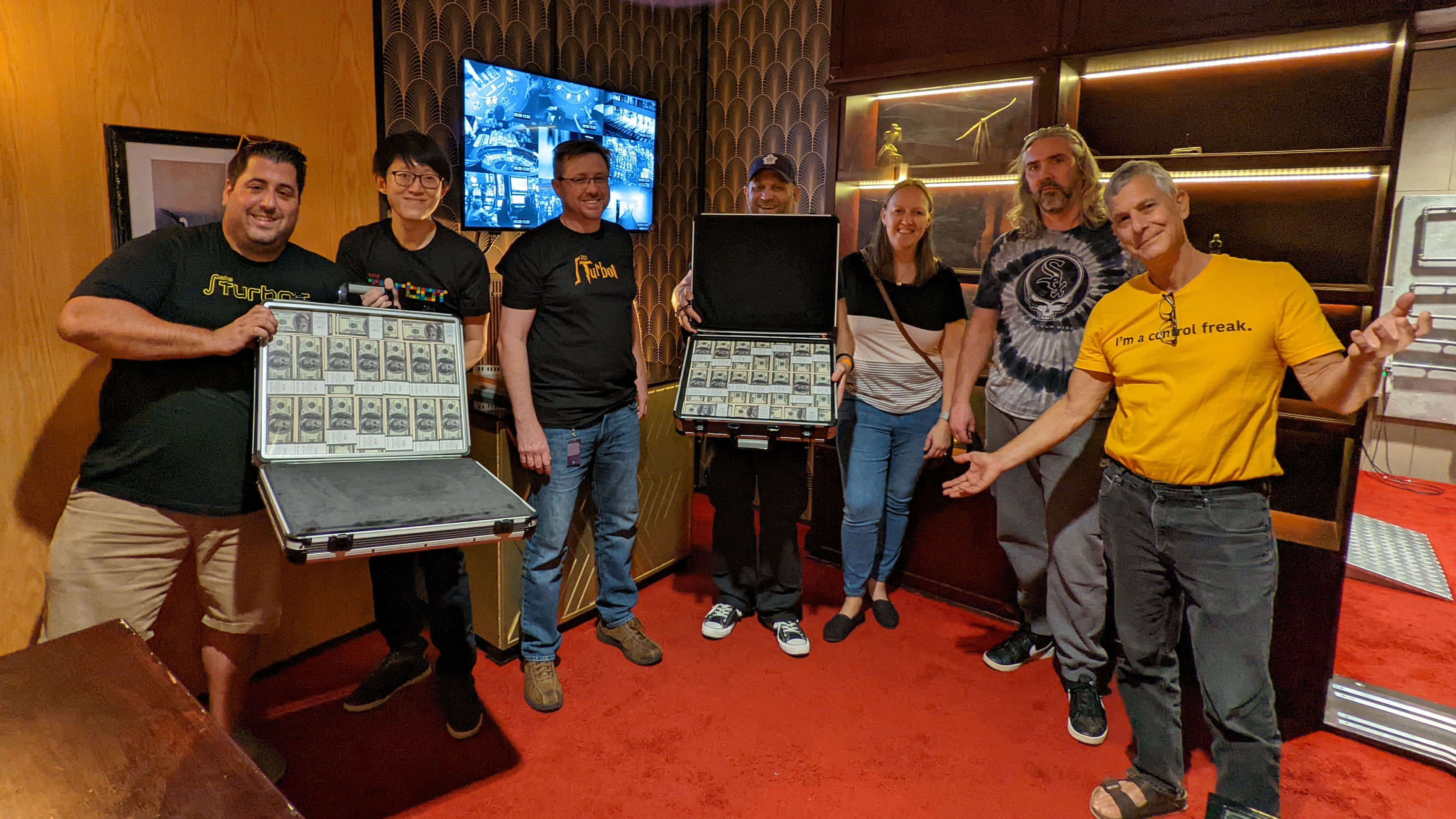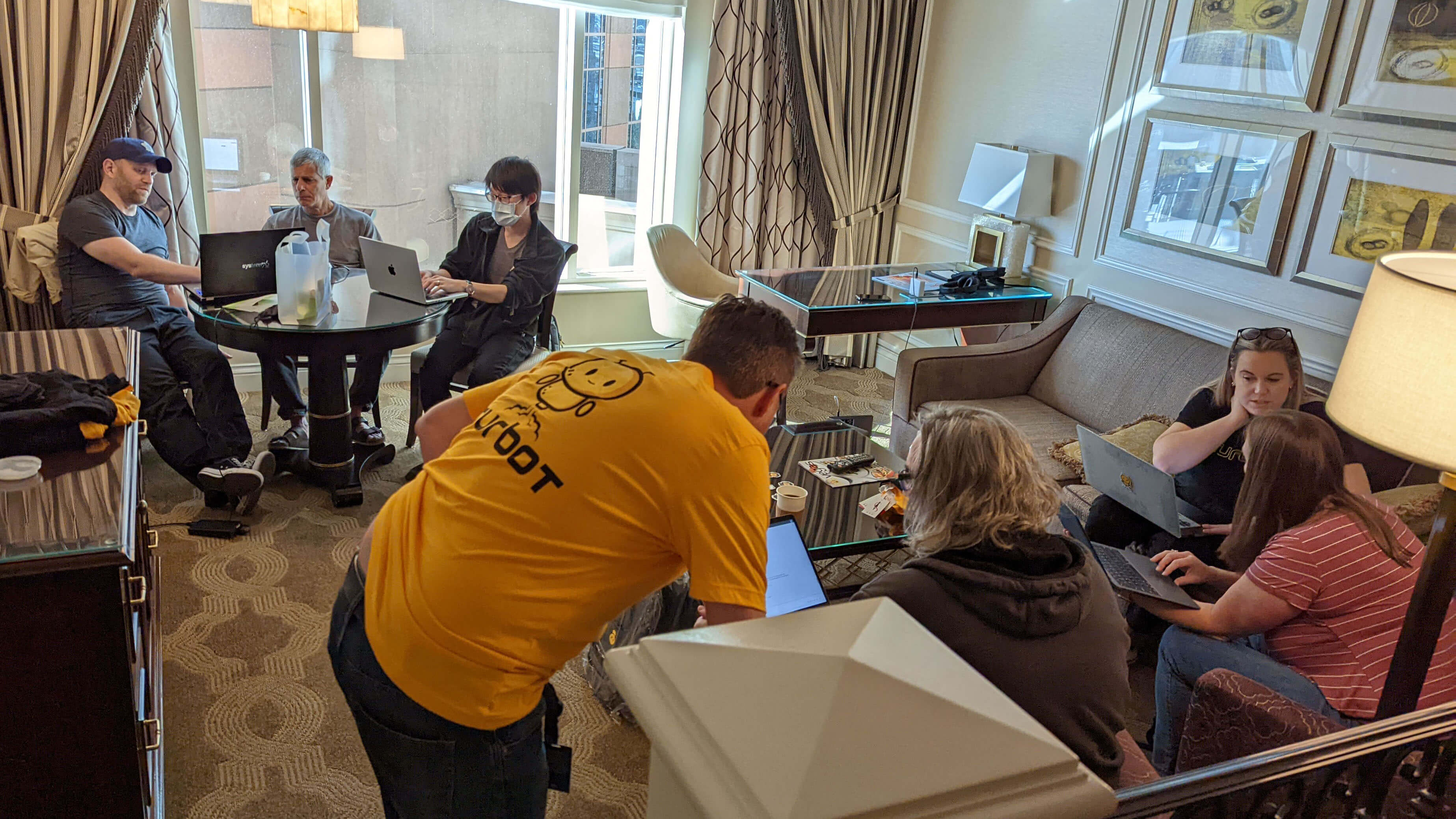 Connect with us to learn more!