Turbot Guardrails Public Sector Solutions
Public Sector establishments across government, education and nonprofit organizations need to ensure control and achieve agility with limited resources. Turbot Guardrails provides a broad set of guardrails to ensure the power and speed of the public cloud can be leveraged by these organizations quickly without comprising security, compliance and operational control. Turbot Guardrails provides solutions across Government (national, regional and local), Education (higher education institutions, education technology companies), and Nonprofits (nonprofit organizations, NGOs, and related tech companies).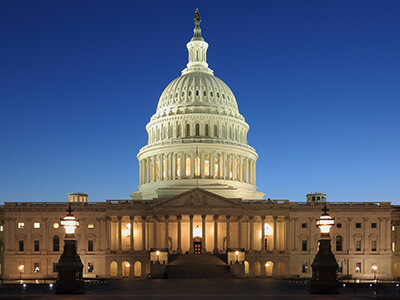 Accelerate Cloud First Strategy
OOTB automations for operations, compliance, & security.
Guardrails ensure control while achieving agility.
Automates mundane operational tasks to unburden cloud team.
Accelerating AWS DevOps for McGraw-Hill Education
McGraw-Hill Education (MHE) has partnered with Turbot to reduce repetitive manual effort and break down barriers for DevOps teams. Turbot's Software Defined Operations platform allows MHE to quickly deliver consistent, reliable and compliant development environments, while MHE's continuous integration / continuous delivery (CI/CD) pipeline connects these on-demand development environments to isolated production accounts, enabling what MHE calls "Accelerated Development".
Read more about the MHE Use Case
Learn more about DevOps with our whitepaper
Safe Landing Zone for Migrations
App isolation through a well-architected & multi-account strategy.
Repeatable operational patterns for all workloads.
Enabling Central Kentucky Wildlife Hospital to Securely Backup Medical Records
Turbot worked with the local IT team to understand their requirements and map a solution using AWS' Simple Storage Service (S3) to deliver 99.999999999% durability for the medical records, while Turbot Guardrails Software Defined Operations platform assisted the business team in meeting all the security and regulatory requirements they were accountable for.
Read more about the CKWH Use Case
Learn more about DevOps with our whitepaper
Ensure Compliance & Security Adherence
Automated Guardrails provide continuous compliance adherence.
Features map to external frameworks (e.g. NIST, HIPAA, PCI, etc.)
Allgress Marketplace Regulatory Product Mapping Tool (RPM) features Turbot Guardrails as a viable solution partner to enable industry-mandated security standards such as PCI, NIST, FedRAMP, CJIS, HIPAA, etc. The RPM tool is designed to help AWS users reduce complexity, increase speed, and reduce time needed to achieve compliance. In particular, RPM's Product Explorer offers AWS customers a way to easily identify solutions that will help them reach specific regulatory security requirements.
Continuous Compliance for Penn State's BTAA NIST 800-171 Requirements
As a requirement for their federal funding, The Pennsylvania State University (Penn State) needed to ensure compliance to the Big Ten Academic Alliance requirements for NIST 800-171. Turbot provided a mapping of the product's Detective Controls and Real-time Automated Corrective Actions directly to the BTAA NIST 800-171 framework to show how the standard could be implemented by Turbot. Since Turbot takes immediate action when application teams perform work that do not align to policies, Penn State is able to demonstrate continuous compliance to the standards.
Enable Collaboration & Trust Patterns
Trust multiple directories / domains across a global profile.
Establishes time based, automated periodic access review.
Isolates access to specific AWS resources.
Learn more about Enterprise Collaboration Patterns with our whitepaper
Adopt Cloud Usage Across Higher Education & Learning Hospitals
Isolate Core Services, Research, Classroom, Students.
Enable Students to Learn in the Cloud.

Easily handout Student AWS accounts within policy.
Restrict access to specific portions of the intranet & cloud services.
Set budgetary controls on students cloud usage.

Global Virtual Desktop & App Deployments.
Accelerate Research & Scientific Computing.
If you need any assistance, let us know in our Slack community #guardrails channel. If you are new to Turbot, connect with us to learn more!