We are pleased to share that Turbot has been recognized as a Center for Internet Security (CIS) SecureSuite member, receiving a CIS Benchmark Certification for our Turbot Cloud and Turbot Enterprise software. Turbot obtained our CIS Benchmark Certification by using our own software to prove the requirements for the Certification. Turbot Guardrails is a full-stack governance platform that instantly discovers resource changes and automates remediation in real-time using a consistent and unified policy language across Multi-Cloud, SaaS, Operating Systems and Containers, making it possible for organizations to automate their own adherence to CIS best practices.
Turbot Guardrails governance controls provide guardrails that prevent, detect, and correct security, compliance, operations, and cost related misconfigurations. Turbot Guardrails real-time CMDB discovers all resource changes which can be visualized and searched immediately. Resources are grouped and categorized in real-time reports to visualize, search, and filter on any configuration detail structured within an organizational hierarchy. Turbot Guardrails Policy Engine comes with over 7000+ out-of-box policies that can also be extended with custom policies and Terraform stacks. Policies can be mandated, delegated, or recommended across varying levels of an organizational hierarchy including time-based exception conditions. Turbot Guardrails CMDB coupled with Turbot Guardrails Policy Engine provides instant awareness of security & compliance control adherence including overlays of various CIS Controls Framework and CIS Benchmarks.
Within Turbot Guardrails governance platform, users can visualize your cloud resources adherence to CIS Controls v6 and CIS Controls v7. Along with your adherence to the latest published CIS Amazon Web Services Foundations Benchmark, CIS Microsoft Azure Foundations Benchmark, CIS Google Cloud Platform Foundations Benchmark. Turbot Guardrails CIS dashboards are updated in real-time as changes occur in your cloud environment, providing instant visibility to how your organization is adhering to the well-established security best practices built into the CIS Benchmarks. When using Turbot Guardrails governance controls to remediate cloud security, compliance, operations and cost misconfigurations, Turbot Guardrails will continuously ensure adherence to CIS Controls and Benchmarks.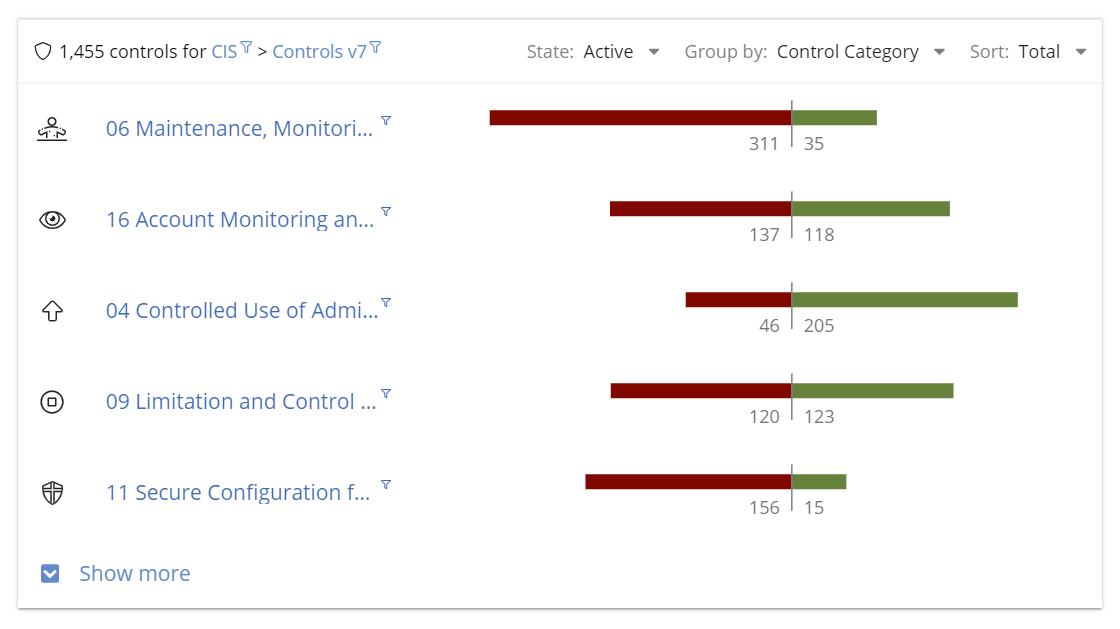 Example of CIS v7 controls across AWS, Azure, Google accounts
"We are thrilled to be awarded our CIS Benchmark Certification, dully proud that our own software automated the adherence to meet the certification requirements" said Bob Tordella, VP Operations at Turbot. "Our customers can instantly visualize their CIS Benchmarks adherence and use Turbot continuously adhere to these best practices. Whether looking to globally adhere to CIS Benchmarks across your organization, or for specific resources to specific benchmark requirements, Turbot Guardrails can be used to visualize and automate CIS Benchmarks. It is exciting to see the speed to value when our customers associate their cloud accounts to Turbot Guardrails and within seconds visualize and automate adherence to their first CIS Benchmark report."
This certification is issued by CIS (Center for Internet Security, Inc.). Curtis Dukes, CIS Executive Vice President of Security Best Practices & Automation Group, acknowledged Turbot Guardrails achievement in a recent press release, stating: "Cybersecurity challenges are mounting daily, which makes the need for standard configurations imperative. By certifying its product with CIS, Turbot has demonstrated its commitment to actively solve the foundational problem of ensuring standard configuration are used throughout a given enterprise".
Interested in learning more? Sign up for a free Turbot Guardrails CIS Benchmarks assessment. In a matter of minutes, visualize how your organization adheres to CIS's recognized best practices for securing IT systems and data against the most pervasive attacks.