Turbot was proud to be a platinum sponsor at the inaugural AWS re:Inforce event in Boston. Our Turbot team members across North America were thrilled to be able to meet with our customers face to face.
During the two day event we had the opportunity to meet with thousands of attendees at our booth to demo new Turbot Guardrails features and give away cool prizes.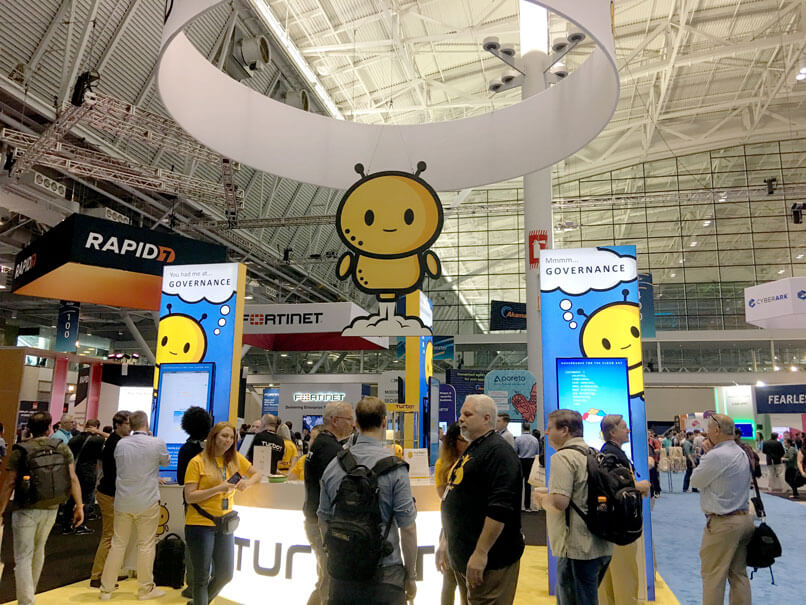 It was fantastic to engage with various enterprises talking through their cloud governance requirements. We had tremendous feedback and validation from potential customers looking for automated cloud governance capabilities to enable their business and cloud strategies. Our team fed off of the excitement of all of the attendees showing off our real-time automated controls at the booth and meeting room.
Customers and prospects were excited to see AWS Security Hub officially in General Availability with Turbot as an integrated partner.
Highlights
Our Founder & CEO Nathan Wallace had the opportunity to discuss Governance for the Cloud Age. Both sessions Nathan presented received great feedback on how Turbot Guardrails accelerates your Cloud Operations (DevOps) team via our robust Governance Automation Platform.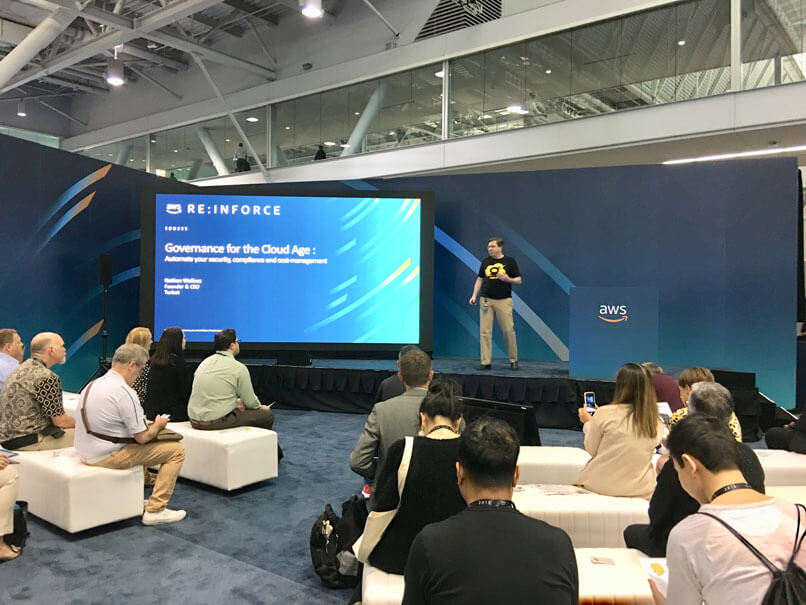 Also, Nathan and our customer, Chinmay Tripathi from McGraw Hill, delivered a Cloud DevSecOps master class session to an audience of 350 attendees. Chinmay provided lessons learned from a multi-year implementation across 100s of AWS Accounts with over 80+ agile DevOps teams while leveraging Turbot Guardrails automated guardrails. Attendees learned about the challenges of running Cloud Operations at scale and best practices to resolve them.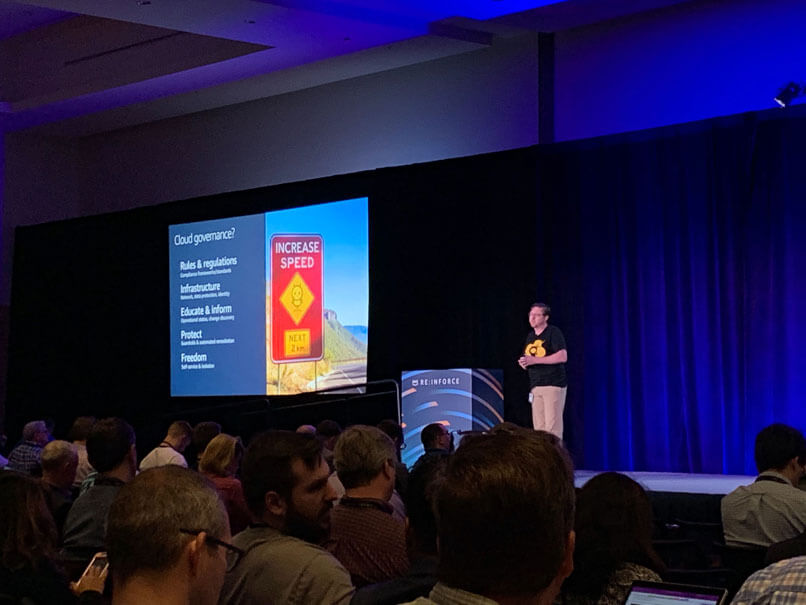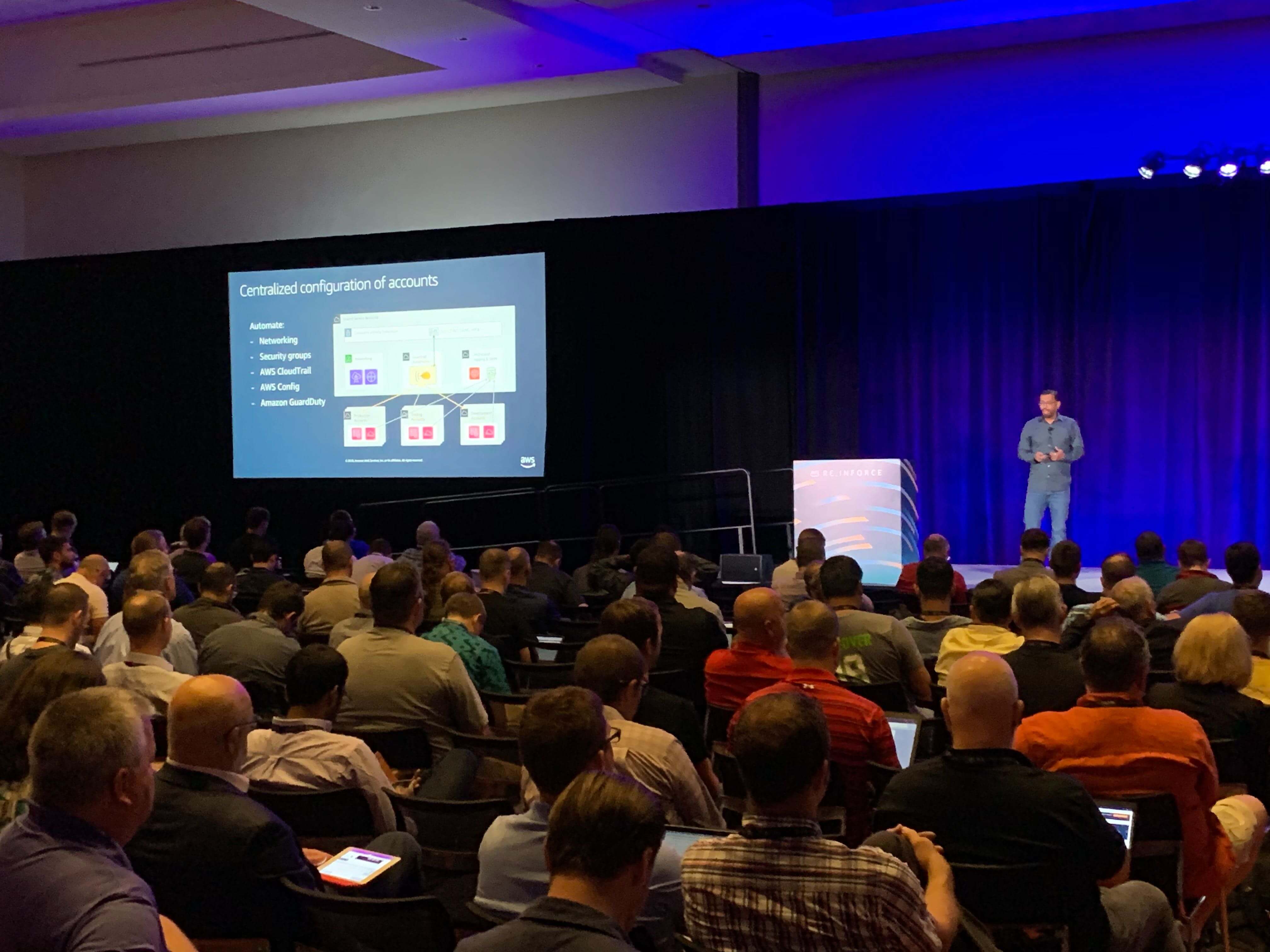 On top of all that, we distributed thousands of limited edition Turbot Lapel pins to attendees and gave away some awesome Apple AirPods and StarWars BB-8 legos.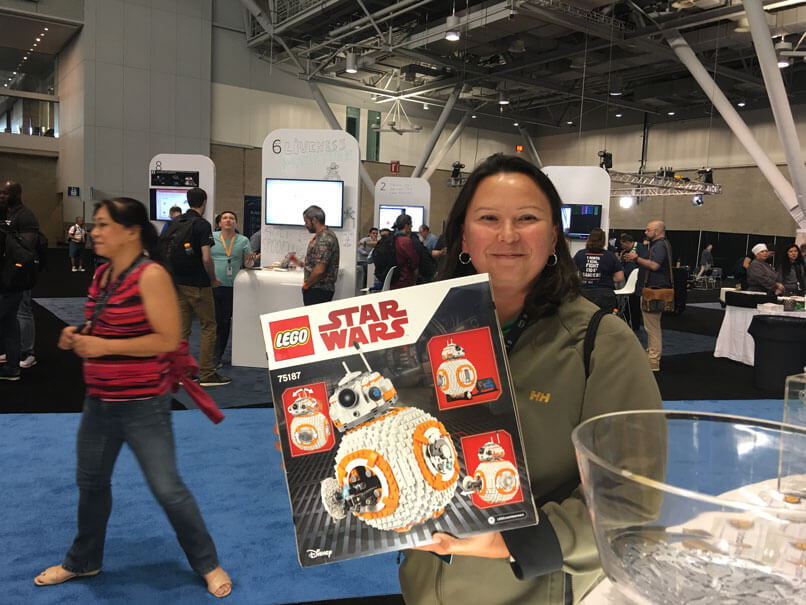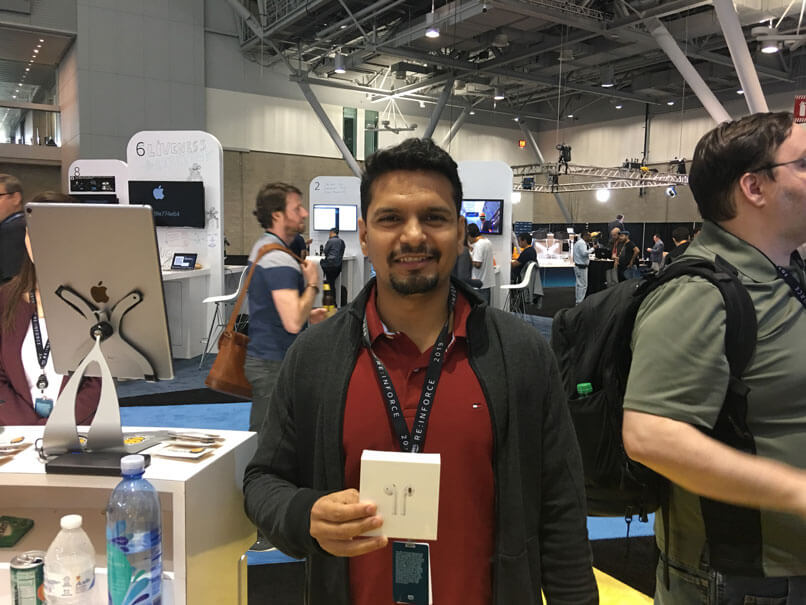 Congratulations to the lucky winners!
If you missed the event, or did stop by the booth and would like to learn more, we invite you to schedule a curated demo with us at any time.
We look forward to seeing everyone at next year's re:Inforce event in Houston on June 16-17, 2020!