AWS re:Invent was bigger than ever in 2018. 50,000+ attendees made this an inspiring, educational & fun event! Turbot was very proud to be a Platinum sponsor of AWS re:Invent 2018. Our Turbot team members from the US, UK, Australia and India were thrilled to be able to meet with our customers face to face.
During the week we had the opportunity to meet with thousands of attendees at our booth to demo new Turbot Guardrails features and give away cool prizes. It was fantastic to see people from so many companies in the process of cloud migrations, talking tech about their existing cloud environments, and to be in the presence of so many cloud experts at one time.
We had tremendous feedback and validation from potential customers looking for Governance Solutions to enable their cloud strategies; this was especially true in highly regulated environments like Life Sciences, Healthcare, Financial Services, Defense and the Public Sector. It was great seeing the light bulb turn on for everyone we met and hearing a resounding chorus of "You mean I don't need to script that anymore?" or "Turbot detects the problem and handles it automatically?". Our team fed off of the excitement of all of the attendees showing off our real-time automated guardrails.
Highlights
Our CEO Nathan Wallace had the opportunity to discuss our vision for Software Defined Operations #SDOps in a packed conference session titled Autonomous DevSecOps: Five Steps to a Self-Driving Cloud. If you missed it, you can catch up and watch the session video on youtube.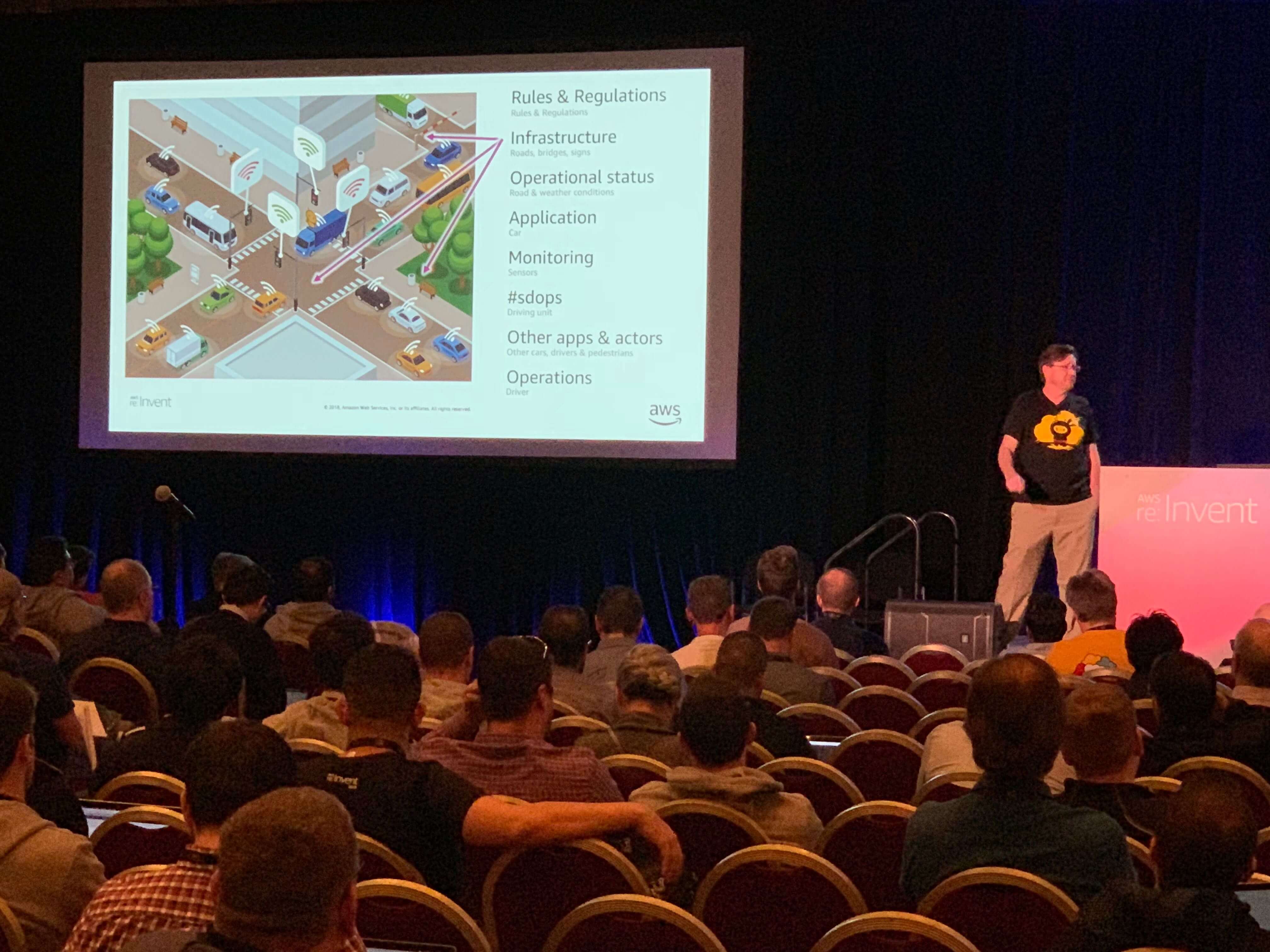 Turbot held a massive customer event on Monday night bringing together longtime and new customers at the awesome Venetian Black Tap. Attendees enjoyed custom Turbot shakes, burgers and geek speak with all of our Turbot Cloud Ninjas (the dev team).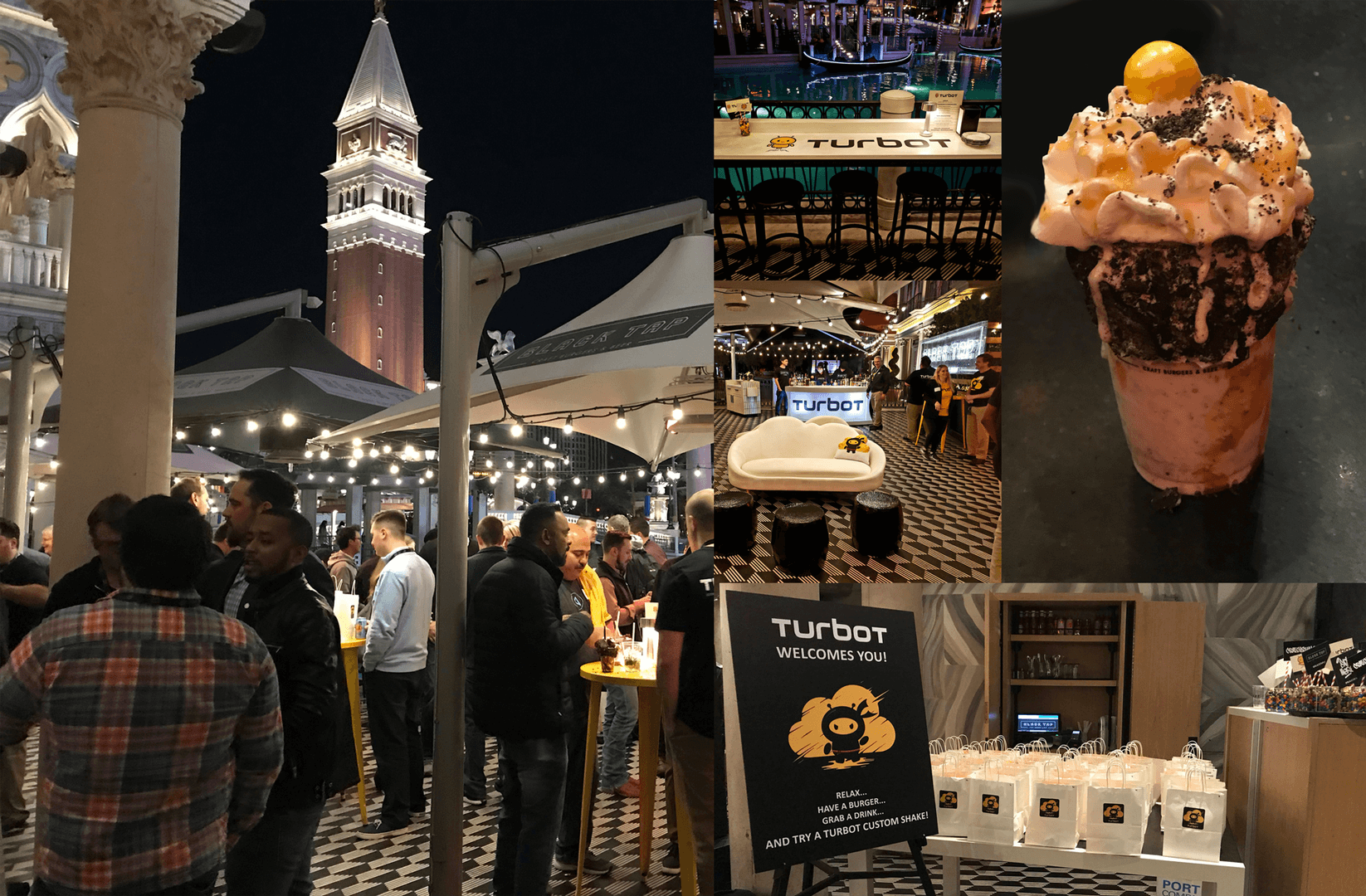 Turbot announced our support for AWS Security Hub and were happy to be recognized as a launch partner during the AWS Reinvent 2018 Keynote.
Turbot was awarded the "Most Engaging" Sponsorship Award from the AWS re:Invent Staff #bestbooth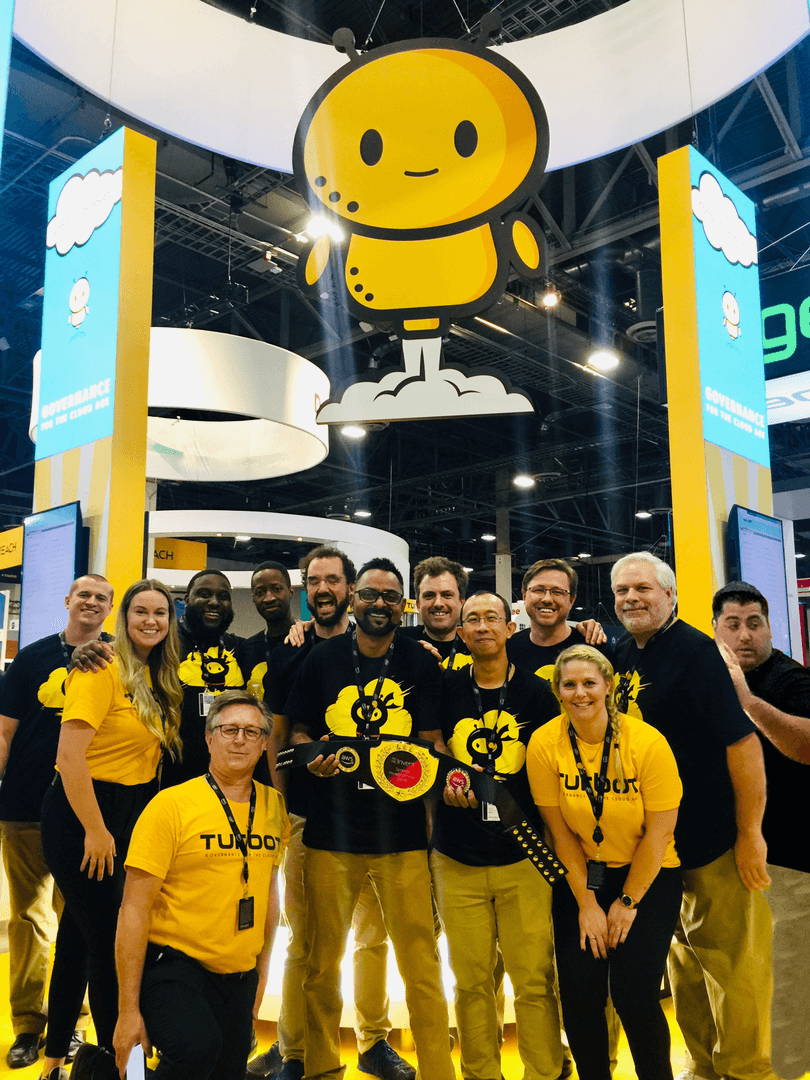 On top of all that, we distributed 5,000 limited edition Turbot Lapel pins to attendees and gave away an awesome Turbot Gold iPhone XR. Congratulations to the lucky winner!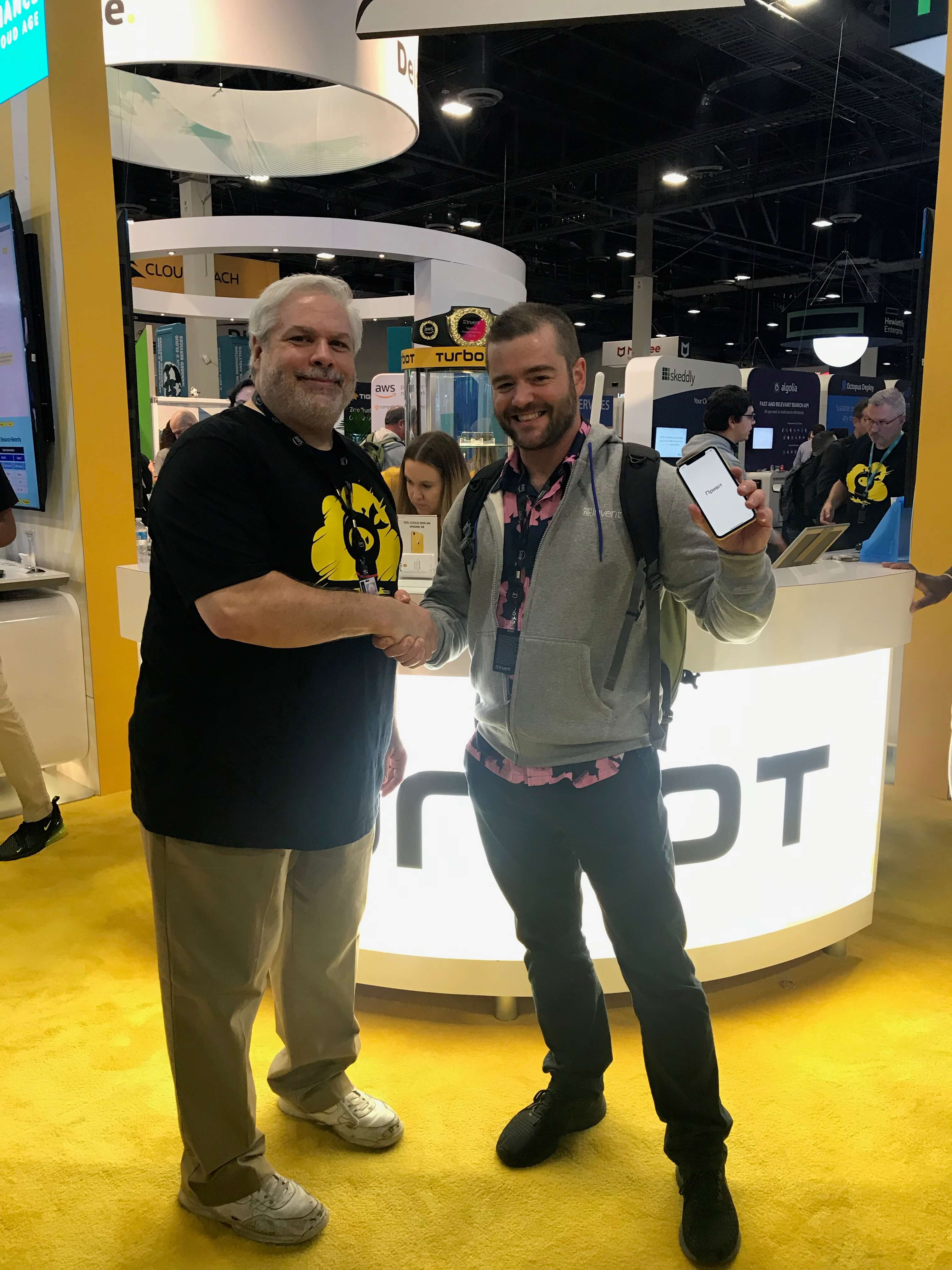 See you next year!
If you couldn't make it to re:Invent connect with us to see how Turbot Guardrails works as part of your team to automate cloud operations, networking, and security.