Enterprise HCLS Governance for the Cloud Age
Accelerate Research & Scientific Computing
OOTB automations for operations, compliance, & security
Enable Self-Service: ensure control while achieving agility
Automates mundane tasks to unburden app and cloud teams
Scientific Computing Automations (e.g. CFNCluster, EMR, etc.)
Safe Landing Zone for App Teams & Migrations
App isolation through well-architected & multi-account strategy
Repeatable operational patterns for all workloads
Ensure Compliance & Security Adherence
Automated Guardrails provide continuous compliance adherence
Features map to external frameworks (e.g. CIS, NIST 800-53, HIPAA, PCI, GDPR, etc.)
Enable Collaboration & Trust Patterns
Trust multiple directories / domains across a global profile
Establishes time based, automated periodic access review
Isolates access to specific AWS resources
Global and Federated Workspaces Deployments
Enabling Celgene's Innovation While Protecting the Enterprise
Prior to Celgene's use of Turbot, AWS was off-limits to research due to security concerns. By bringing on Turbot, which can easily isolate workloads and supervise access, Celgene Research has been able to conduct HPC simulations across thousands of nodes in a secure yet flexible manner. Minimization of potential blast radius of applications has been crucial in gaining acceptance from security and the overall enterprise.
Read more about the Celgene Use Case
Labs of the Future in Life Sciences re:Invent Session
Celgene Research Collaboration Environments re:Invent Session
Automated Policy Enforcement for Real-Time Operations, Security, and Compliance for Life Sciences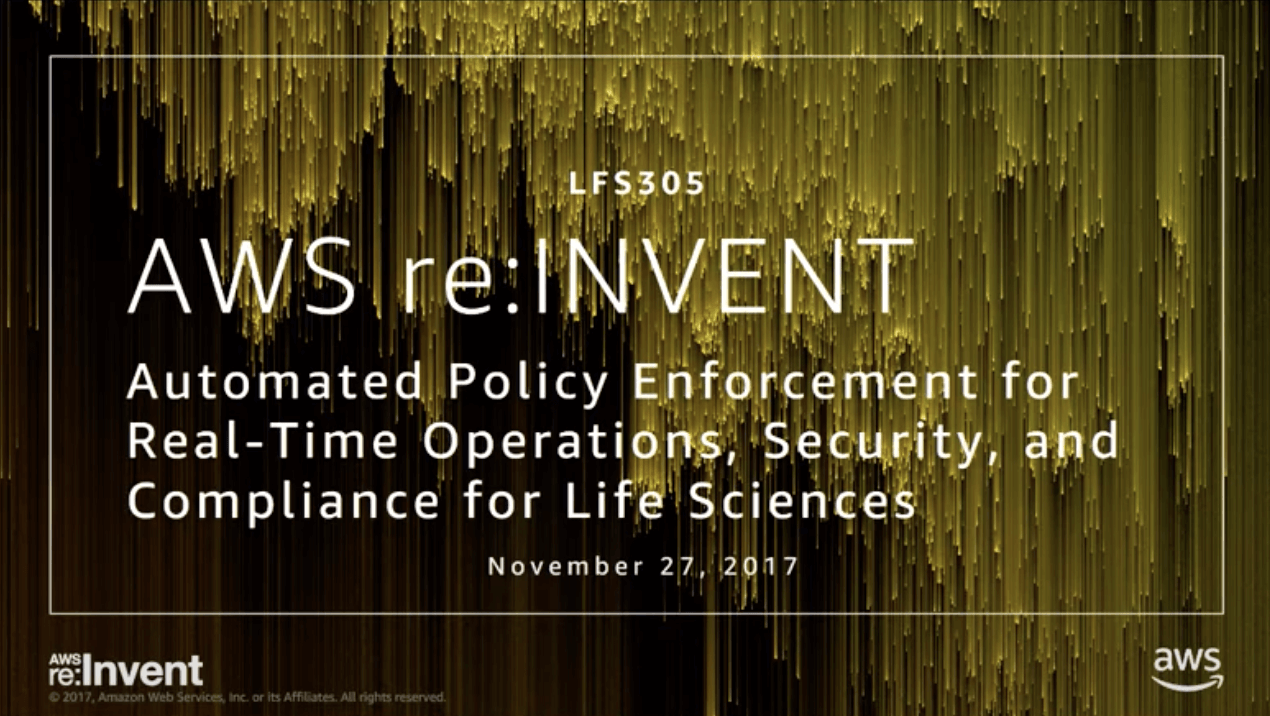 Implementing stringent security and compliance controls, like GxP, across your cloud ecosystem, while ensuring the agility of the DevSecOps process requires significant expertise and a lot of time to design, build, and maintain custom operations tooling. Novartis Institutes for Biomedical Research (NIBR) is able to take advantage of the power of DevOps and cloud computing without compromising enterprise security or data protection requirements by using Turbot to automate policy controls to configure, monitor, and maintain their cloud resources.
Read more about the Novartis Use Case
Novartis Automated Policy Enforcement re:invent Session
Regeneron Genetics Center accelerating Genetics Research with Turbot

Turbot is helping Regeneron Genetics Center (RGC) in AWS to manage their genetic research including EC2, Redshift, RDS, S3 and more. Turbot's out-of-the-box features saved RCG over two years of implementation time of having a secure, compliant, and production-ready cloud ecosystem for their genomics workloads in AWS.
Governance Controls for Modern Workforce End User Computing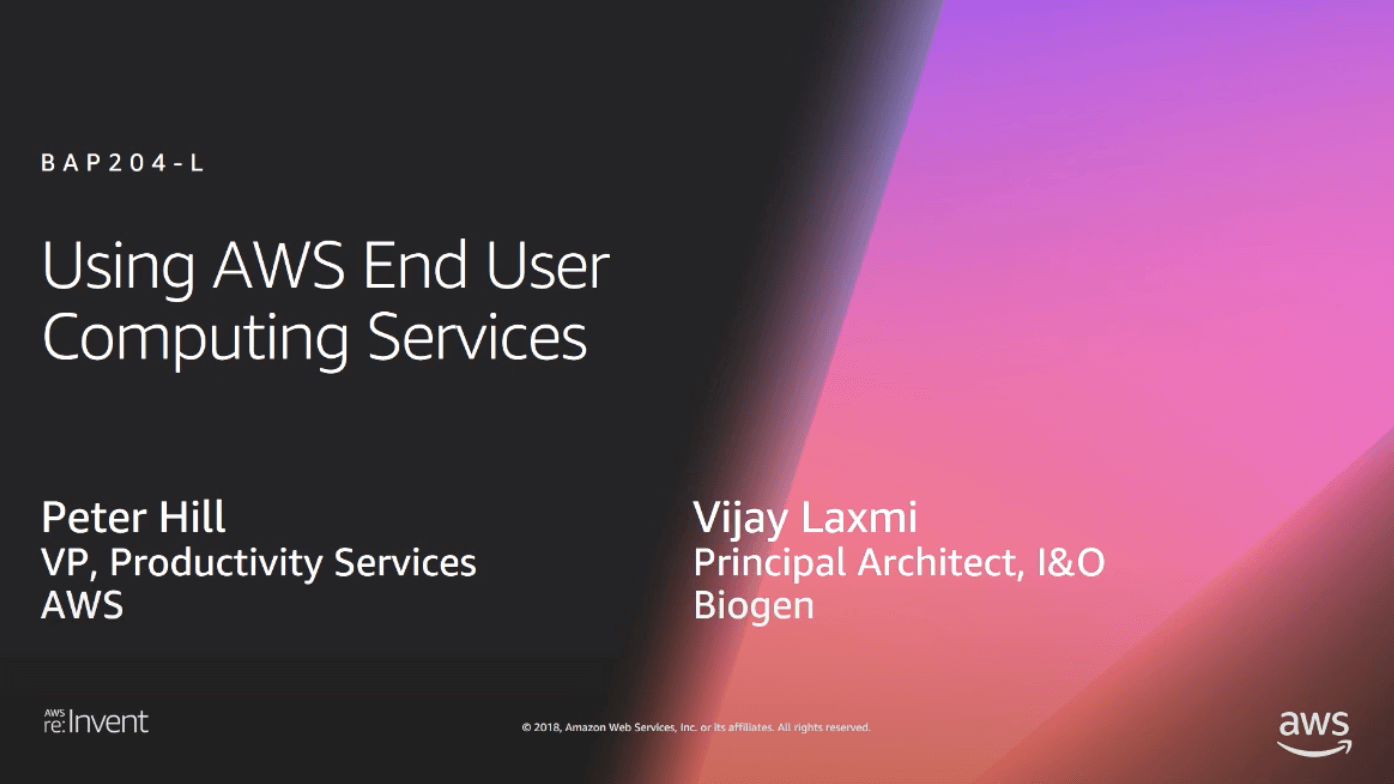 Organizations have moved tens of thousands of their desktops and application infrastructure to the cloud for internal IT to be more efficient and help their end user employees be more productive. Biogen was able to take advantage of AWS End User Computing Services for their distributed workforce quickly deploying safely using Turbot for full governance automation of their AWS Environment. Turbot provides controls for AWS Workspaces with guardrails specifically designed to ensure consistent naming syntax, tagging policies, encryption standards, network boundaries, usage runtime, infrastructure health, and image / bundles configurations are meeting best practice standards at all times.
Advancing Research and Discovery; Focus on the Science not the Plumbing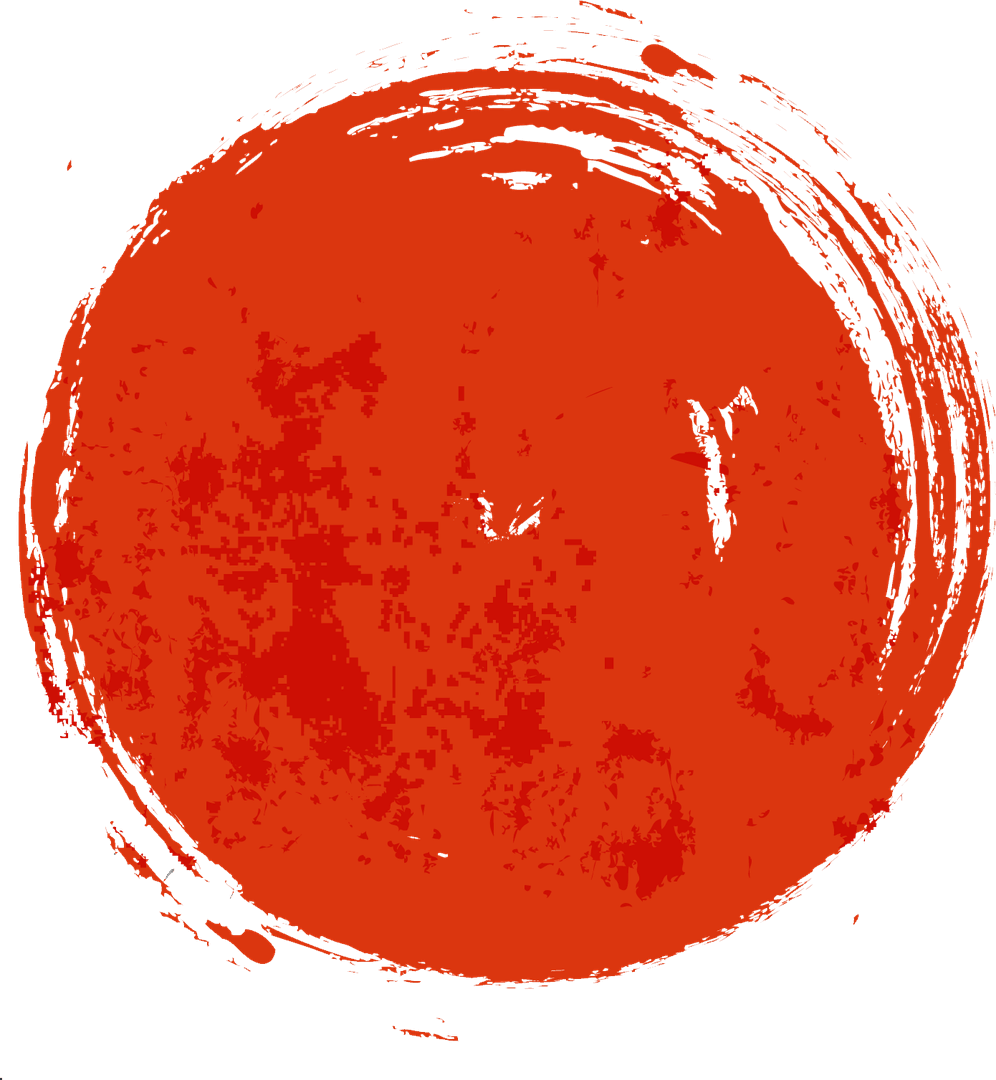 A large Japanese multinational pharmaceutical and biopharmaceutical company is advancing research and discovery using AWS. As they scaled their workloads they needed an approach to maintain the agility for researchers to stay focused on their application use cases while managing cloud accounts, access, and configurations were automated. Turbot's Cloud Governance Platform allowed the multinational company to focus on research vs the heavy lifting of managing their underlying scientific computing infrastructure. Turbot automated the undifferentiated heavy lifting of automating operations, security, and compliance which allowed for the researchers and data scientists to focus on science and not on the plumbing of cloud computing.
How Healthcare Organizations Can Successfully Adopt Cloud-Based Architecture

ClearDATA partnered with Turbot to accelerate their time to market by providing the tools and automation needed to help healthcare customers manage compliance in the cloud. Turbot helps ClearDATA manage the complex, heavy lifting of IAM and data locality policy management behind the scenes while allowing ClearDATA customers to make simple, safe decisions about data access, privacy, and access control.
Read more about the ClearDATA Use Case
US Federal Agency at Scale: Hundreds of Cloud Accounts spanning Millions of Policies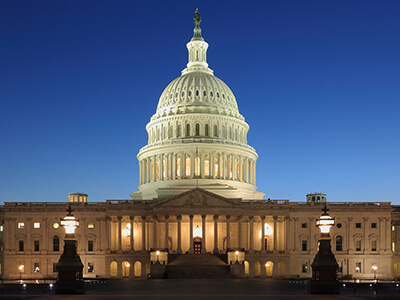 Within the same week, Turbot onboarded the largest US Healthcare system's AWS GovCloud and Commercial/Public AWS accounts (over a few hundred) amounting to 100s of thousands of resources with millions of policies being actively managed through Turbot's cloud governance platform. This became a major acceleration in the Healthcare Provider's cloud governance strategy in days vs months/years to ensure best practice security, compliance, operations and cost controls are managed well at scale. They are now better positioned for adopting and scaling their cloud workloads faster, safely with ongoing real-time management by Turbot to prevent and correct institutional policies and regulations.
Enabling Central Kentucky Wildlife Hospital to Securely Backup Medical Records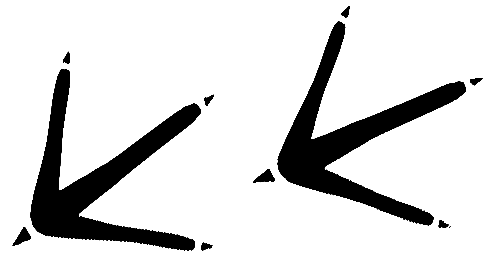 Turbot worked with the local IT team to understand their requirements and map a solution using cloud storage to deliver high durability for their medical records, while Turbot's cloud governance platform assisted the business team in meeting all the security and regulatory requirements they were accountable for.
Read more about the CKWH Use Case
Accelerating Scientific Computing with DevOps and Automation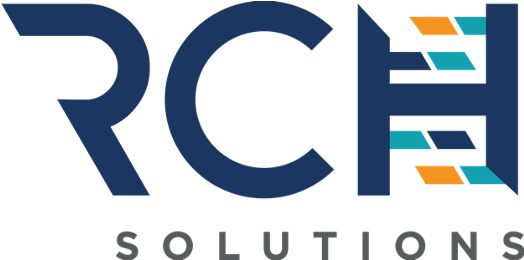 RCH learned that leveraging DevOps practices accelerated their ability to deliver Cloud High-Performance Computing (HPC) capabilities for their customers, but the demands of those customers with regard to data protection, security and compliance required specialist cloud technical resources to be allocated across teams. Without automation and tooling in place, each project required extensive manual setup, configuration and ongoing management, increasing the time and cost it takes to deliver answers.
Turbot delivered a Software Defined Operations platform with automated guardrails that ensures cloud infrastructure is secure, compliant, scalable and cost optimized. This allowed their customer's data scientists and core researchers to leverage the power of DevOps and cloud computing without compromising enterprise security or data protection requirements.
Webinar: How to Leverage the Cloud to Advance Your Scientific Initiatives
GxP Compliance for Life Sciences Workloads with Turbot and AWS

Life Sciences organizations are building regulated workloads using AWS and the AWS Partner Network (APN). Organizations are taking advantage of the auditability, transparency, and consistency of the cloud to implement quality controls for regulated systems. Taking advantage of cloud economics is an attractive possibility for today's Life Sciences organizations. When moving regulated workloads to the cloud, choosing services that ensure you can meet GxP and other compliance requirements is imperative. Large HCLS use Turbot to manage regulated workloads on the cloud to control access, isolate workloads, empower self-service while ensuring validation, and policy enforcement in real-time with traceable audit trail.
Watch our Joint Webinar with AWS, SAP, Deloitte and Moderna
Continuous Compliance for University BTAA NIST 800-171 Requirements

As a requirement for their federal funding, a major Big Ten University needed to ensure compliance to the Big Ten Academic Alliance (BTAA) requirements for NIST 800-171. Turbot provided mapping of the product's Detective Controls and Real-time Automated Corrective Actions directly to the BTAA NIST 800-171 framework. The University was able to demonstrate continuous compliance to the standards in real-time even as researchers and application teams made changes to their AWS accounts. With Turbot's real-time dashboard and reporting, the University was able to always showcase full traceability and adherence to NIST 800-171.
Accelerating Joint Ventures & Strategic Alliances in HCLS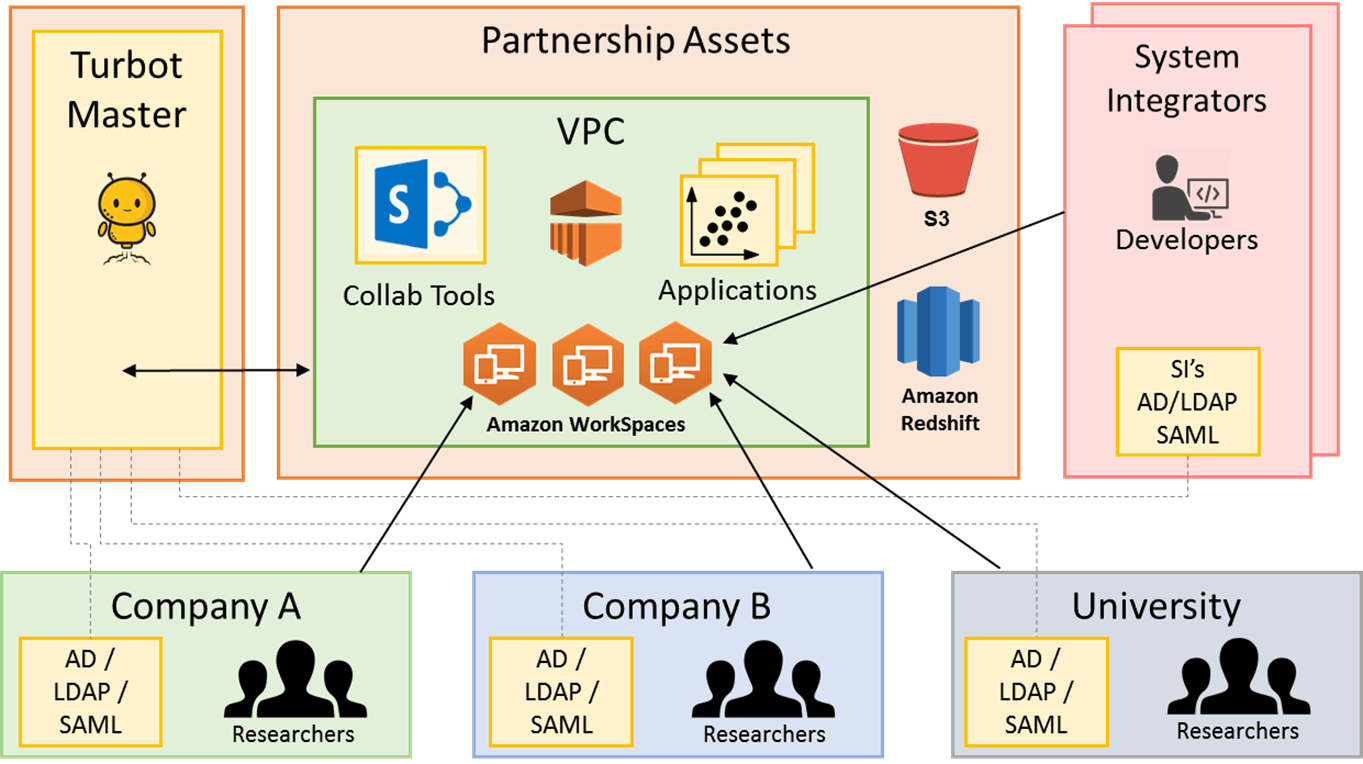 To sustain research, innovation companies need to identify sources of knowledge and expertise outside of their own organization. Traditionally, many organizations faced huge legal and technical challenges in arranging for hosting of data and applications in ways that are agreeable to all parties of a collaboration, since the entity hosting can essentially exert control over the data by means of network/physical access. Modern cloud IaaS and PaaS solutions have the potential to deliver new technical capabilities that solve many of these barriers. Turbot helps organizations create collaborative environments between researchers across Universities, Hospitals, Government Agencies, Non-Profits, Biotechnology, and Life Sciences Companies.