The Turbot team enjoyed spending time in the Windy City for the AWS Summit in Chicago. This year, over 6,500 people from all industries and AWS adoption levels were in attendance. Turbot was proud to be a silver sponsor of the AWS Summit. We were thrilled to catch up with many of our current customers and meet over a thousand new companies and customers that are looking for better ways to implement cloud operations at scale; setting up automation and ensuring security and compliance.
The AWS Summit in Chicago brought out a balance of start-ups, small to mid-size businesses, and enterprises. We enjoyed the opportunity to catch up with colleagues, former contacts, and many new attendees and see their tremendous success in migrating their businesses to the cloud. Whether looking to create safe landing zones prior to migration, or securing enterprise-class regulated workloads, Turbot Guardrails demonstrated to all attendees how the cloud can be made secure, compliant, and cost-effective in an automated fashion.
In addition to a full suite of automation and operations capabilities, Turbot Guardrails key feature is the ability to take corrective action. Turbot Guardrails has preventive controls to lock down the cloud environment through IAM policies, and detective controls with automated corrective actions. Turbot has the ability to fix any compliance issues, rather than just reporting on them. This is especially important to organizations that are in highly regulated industries, or just want to ensure that their company name doesn't end up on the front page of the New York Times as being the latest to have a data breach. With Turbot, companies can create consistent governance policies, and be assured that Turbot Guardrails is applying the guardrails to always keep them in compliance.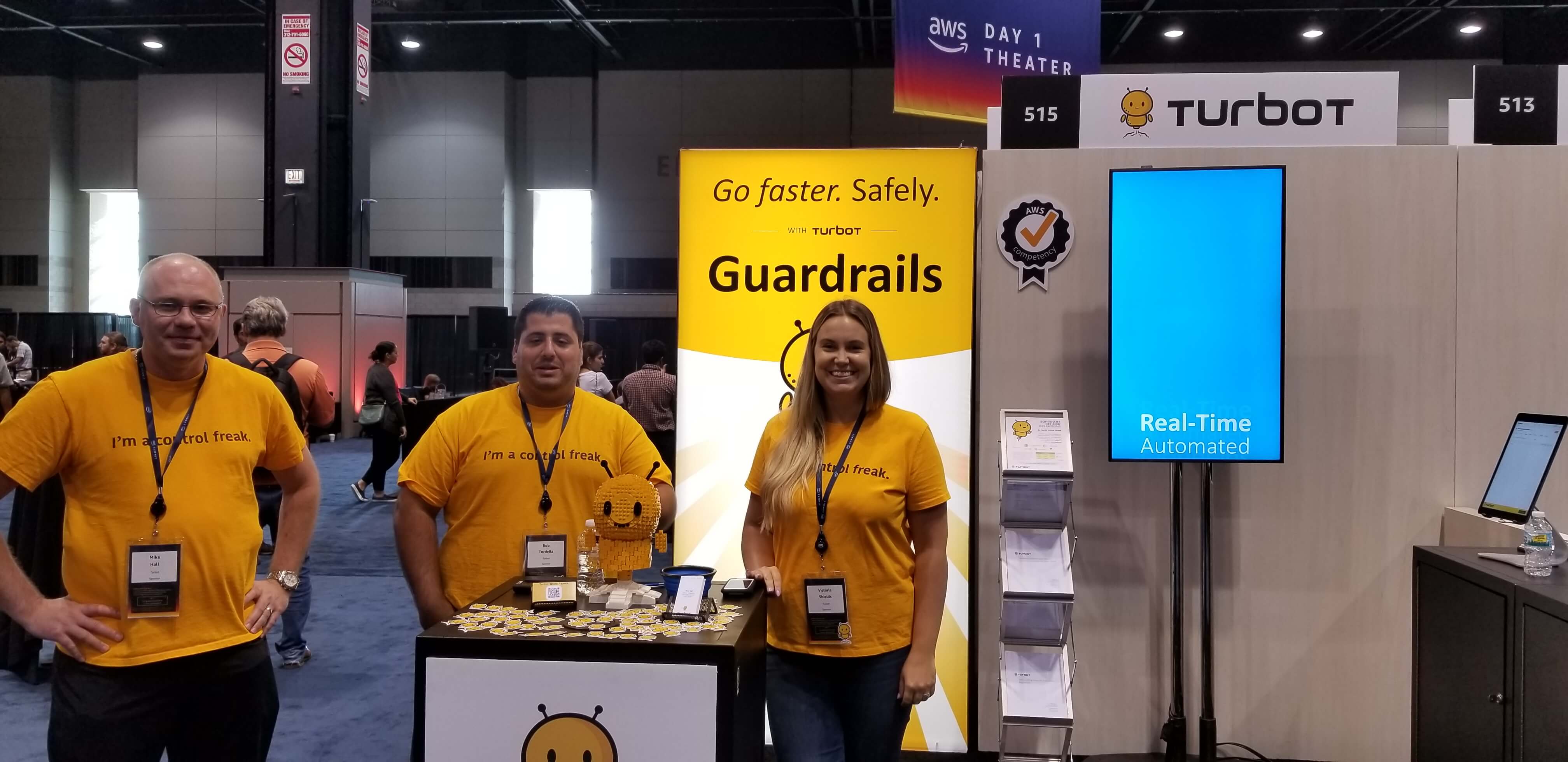 Next, the Turbot team is headed to San Diego to host the Gartner Catalyst event on August 20th - 23rd. If you'd like to learn more about how Turbot Guardrails can help manage security, compliance, and operations of your cloud environment at scale, please contact us. Or, connect with us for a demo on Turbot Guardrails latest features and solutions, and to see how Turbot Guardrails works as part of your team to automate cloud operations, networking, and security.