Last week, the Turbot team headed to the AWS Public Sector Summit in Washington, DC. This year, over 7,500 people from Federal, State, and Local Government, Non-profits, and higher education were in attendance. Turbot was proud to be a bronze sponsor of the AWS Public Sector Summit. Throughout the two-day event, we met with many companies and agencies, all looking for a better way to implement cloud operations at scale; setting up automation and ensuring security and compliance.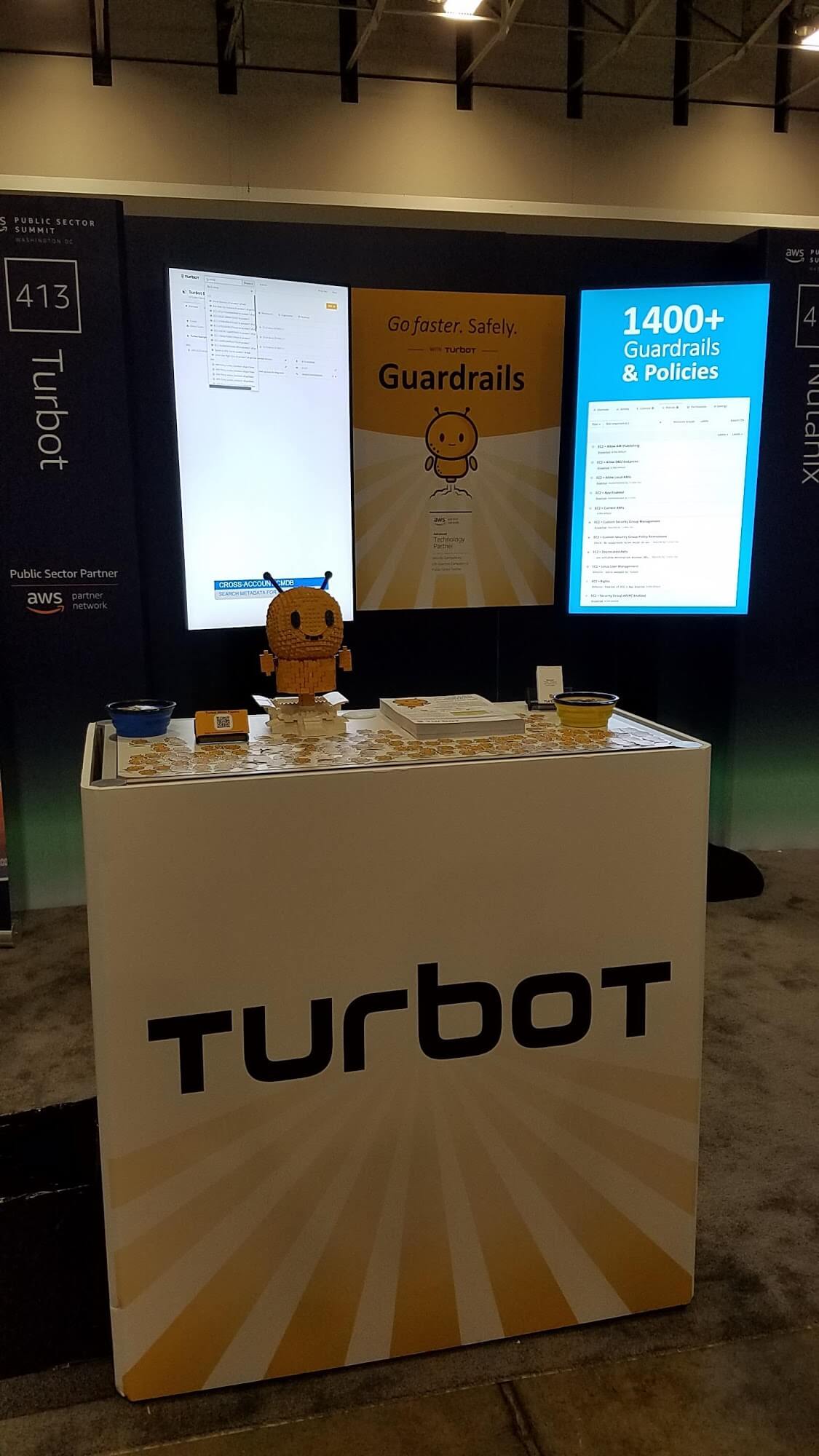 As many of our customers learned at the event, Turbot Guardrails biggest differentiator from security and compliance products on the market is the ability to take corrective action. Turbot Guardrails has preventive controls to lock down the cloud environment through IAM policies, and detective controls with automated corrective actions. Turbot Guardrails has the ability to fix any compliance issues, rather than just reporting on them. This is especially important to organizations that are in highly regulated industries.
The Turbot team also spent a great deal of time talking about compliance, including the ability to continuously enforce compliance to external control frameworks like CIS and NIST. In addition, Turbot Guardrails has a full suite of controls and guardrails that help to automate cloud operations at scale, such as automating networking, user management, patching, and OS hardening.
Next, the Turbot team is headed to New York City to host the AWS NYC Summit in July. If you'd like to learn more about how Turbot Guardrails can help manage security, compliance, and operations of your cloud environment at scale, please contact us. Or, connect with us for a demo on Turbot Guardrails latest features and solutions, and to see how Turbot Guardrails works as part of your team to automate cloud operations, networking, and security.