Turbot, an AWS Advanced Technology Partner, has helped some of the world's largest regulated enterprises enable automated operations, security, and compliance controls in the public cloud. After significant work with organizations in the public sector, Turbot is proud to be recognized as an Advanced Technology Partner in the AWS Public Sector Partner Program. "We are excited to build on our already strong partnership with AWS, and to drive success in cloud operations for organizations in the public sector," said Michael V.N. Hall, Director of Operations for Turbot.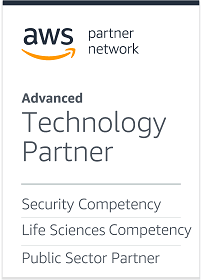 Turbot Guardrails enables agility in organizations in the Education vertical, as well as Federal, State, and Local Government agencies by allowing teams direct access to cloud native tools, while ensuring security and compliance through detective and preventive controls, and real-time automated corrective guardrails. Turbot Guardrails ensures continuous compliance to over 1000 guardrails and policies, as well as providing easily administered IAM permissions providing least privilege time-based access. Turbot Guardrails offers direct mappings to external frameworks such as CIS, PCI, HIPAA, NIST, and many others, allowing organizations to demonstrate compliance to these regulatory requirements.
Turbot Guardrails also works with non-profit companies, and offers special pricing to allow these organizations to achieve the same level of Software Defined Operations, security, and compliance as other for-profit companies.
Turbot is an AWS Advanced Technology Partner. Turbot also holds the AWS Life Sciences Competency, and the AWS Security Competency. For more information about Turbot Guardrails, and what Turbot Guardrails can do for your company, please contact us or schedule a demo.