Monday at the Javits Center in New York saw the largest AWS Summit ever with over 9,700 attendees. Turbot also had its largest contingent on-hand with 7 employees for all the corners of the globe. We gave away a metric ton of stickers, demonstrations, handshakes, high-fives, information about Turbot Guardrails and one very special pair of Gold Apple AirPods (congratulations to Thomas H.)!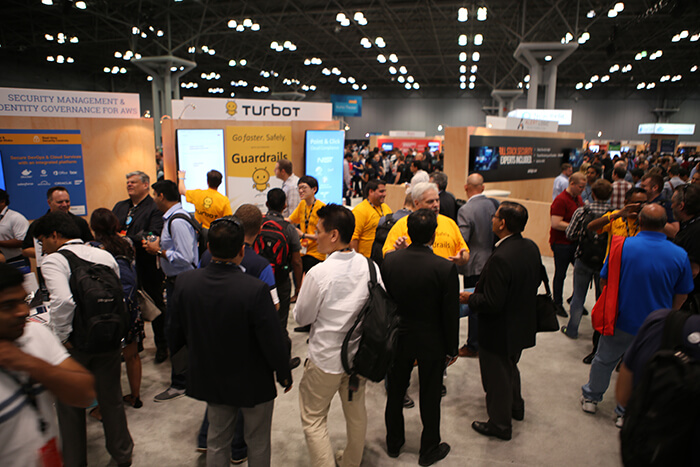 Within 24 hours, Turbot Guardrails has already added support for all of the new features announced during the AWS NYC Summit including new IAM actions for various new features.
We will be conducting a number of events over the next few months between local AWS Meetups, presenting at various partner webinars, and LASCON 2017. Our next major event is AWS re:INVENT in Las Vegas from November 27th - December 1st. We can't wait to see you there! Until then, reach out to connect with us for a demo on Turbot Guardrails latest features and solutions.