The AWS Public Sector Summit in Washington D.C. was a smashing success with over 10,000 attendees visiting over 3 days. At the Summit, Werner Vogels, Amazon's CTO, announced that AWS will be expanding and opening another GovCloud region in the Eastern US in 2018 and the new availability of Amazon Rekognition within the existing GovGloud region.
Turbot was ecstatic to be one of the 95 AWS partners participating in this regional event. It gave us an opportunity to meet with AWS customers from National Security, Higher Education, State and Federal agencies. We loved talking to you, demoing Turbot Guardrails (showcasing our new UI and guardrail features) and learning the challenges and uniqueness of public sector cloud use cases.
We were also proud to be showcased in the Allgress Marketplace Regulatory Product Mapping Tool.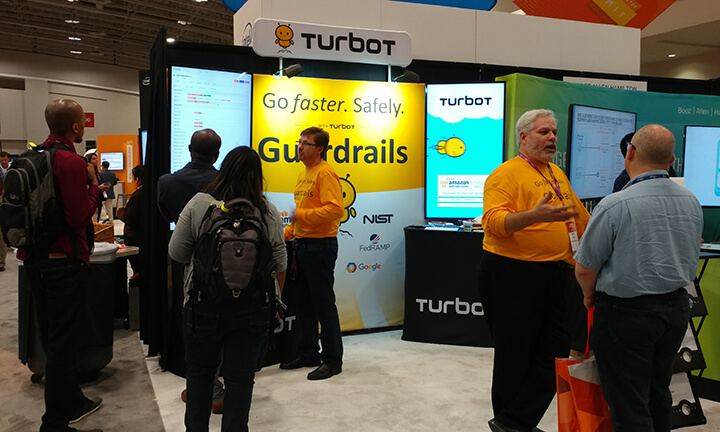 Next month the Turbot road show continues to the Windy City for AWS Summit: Chicago on July 26-27, and in August we will wrap up the summer with the AWS New York Summit on August 14th.
If you can't make it to one of the events, please contact us to schedule an overview and demo of Turbot Guardrails delivered directly to you.