Turbot was thrilled to sponsor and participate in the AWS SKO 2017 Event last week. There were many teams discussing how to accelerate safe landing zones for migrations, and how cloud teams can ensure continuous control of their AWS ecosystem while still allowing application teams to use cloud-native tools.
Too often, enterprises employ traditional lift & shift mass migrations into the cloud, without thinking through the best operational and governance approaches to manage the environment over the long-term. This can lead to rework, longer migration time frames and higher ongoing costs.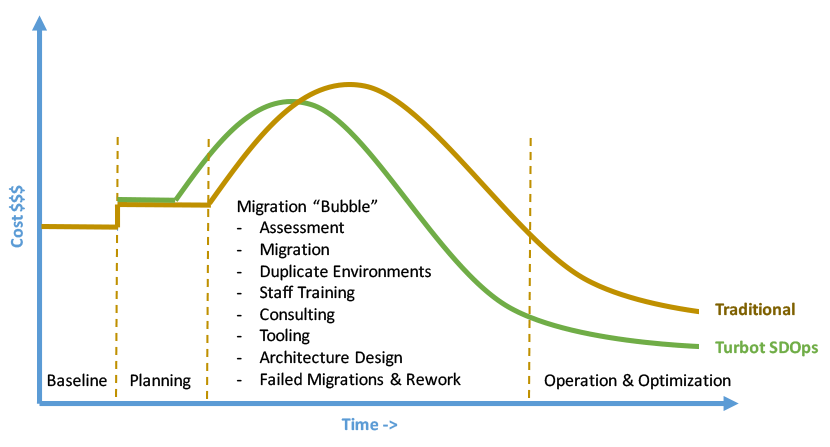 Turbot believes that the adoption of public cloud (IaaS and PaaS) requires a new approach, one using the principles and practice of Software Defined Operations (SDOps) and Software Defined Infrastructure.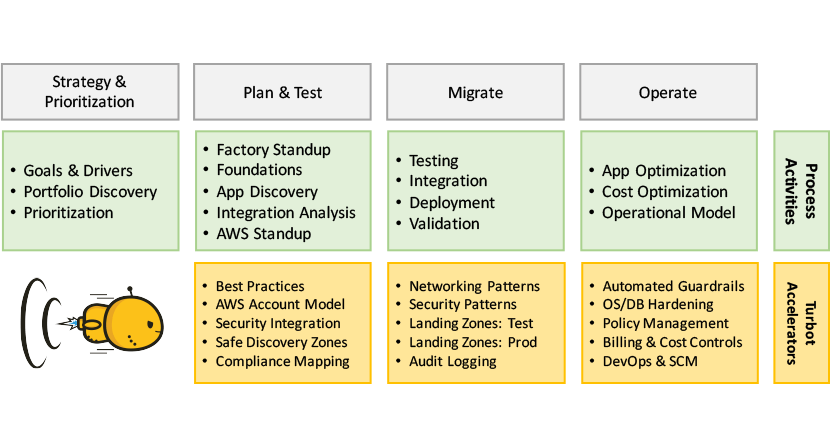 See our whitepaper Creating Safe Landing Zones for Migrations for more about how Turbot can support your cloud team as it migrates to the public cloud.
For a full demo of all the ways Turbot Guardrails can enhance and support your cloud team, please get in touch.