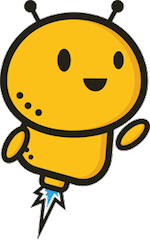 A few weeks ago Turbot was featured on the Amazon Web Services (AWS) blog. We couldn't be more thrilled!
The article was a continuation of a series, which began last year, in which Partner Solutions Architects (SAs) write guest posts featuring innovative members of the AWS Partner Network (APN). In his piece, Ian Scofield, AWS Partner SA, highlighted the value that Turbot Guardrails brings to our clients, allowing them to create guardrails that automate managing policies and access across multiple, even hundreds of, AWS accounts.
Software Defined Operations
Posts like these further validate Turbot Guardrails innovative Software Defined Operations platform, which allow IT professionals to optimize their enterprise cloud ecosystem while keeping their cloud infrastructure secure, compliant, scalable, cost optimized and operationally efficient.
To learn more about how Turbot Guardrails Software Defined Operations platform can help you gain operational efficiencies without sacrificing security, please contact our sales team at sales@turbothq.com.