The value proposition for delivering self-service cloud infrastructure and cost transparency to the enterprise is huge, but it can pose new challenges both for IT teams and their business partners. In order to harness the power of enterprise cloud, organizations must improve visibility and control over their ephemeral, highly dynamic cloud infrastructure, without impacting application team agility. By uniting policy guardrails and a cloud governance tool, you can turbo charge your cloud environment with automated best practices.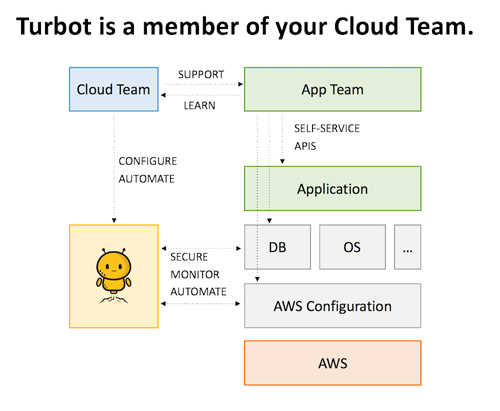 In this free webinar, experts from Turbot Guardrails and CloudCheckr share best practices for deploying and managing AWS at scale for large enterprises. Learn how CloudCheckr and Turbot Guardrails work together to ensure the success of your Enterprise Cloud Strategy.
The cloud experts:
David Boeke, Vice President Services at Turbot HQ shares enterprise challenges and best practices for SDOps strategy. He demonstrates the integration between CloudCheckr and Turbot Guardrails, showing how it ensures consistency and saves your cloud team time and effort.
Patrick Gartlan, CTO at CloudCheckr, shares tips and tricks for using CloudCheckr in a large multi-account model and how CloudCheckr simplifies internal charge-backs for enterprises using consolidated billing.
What you will learn:
Key challenges facing enterprises deploying public cloud at scale
Best practices for addressing these challenges through implementation of a software defined operations strategy
How the integration between CloudCheckr and Turbot Guardrails can accelerate the maturity of your cloud team
Turbot Guardrails is an AWS Advanced Technology Partner and their Software Defined Operations platform helps many enterprises harness the power of automation to solve these challenges.
CloudCheckr is a Unified Cloud Governance platform that provides visibility, insights and automation for the AWS cloud.