Turbot is participating in Hacktoberfest this year!
Who is Turbot?
Turbot builds cloud intelligence & automated security platforms for DevOps teams:
We manage over 200 public open source repositories where we maintain open source samples and developer tools for our Guardrails and Pipes products. As well as our open source project Steampipe and its related plugins and mod repositories.
Why contribute?
Be part of a growing community. Last Hacktoberfest we merged 38 contributions from 30 contributors representing 13 countries. We have since grown to 2,000 community members who are passionate engineers that love our open source projects as much as we do:
"I recently started using Steampipe and it has made my life about 30x better." - @bearjaws
"Steampipe is without a doubt one of the best open source tools for security compliance, operations and API orchestration." - @ashishsecdev
"The Steampipe is the best tool I have seen since Terraform." - @forty
What is Hacktoberfest?
DigitalOcean is in its 10th year organizing the overall Hacktoberfest event to celebrate the open source community. Hacktoberfest invites you to submit pull requests to open source projects. Those who submit multiple PRs will qualify for swag from DigitalOcean.
Turbot has marked all of our applicable public GitHub repos with the hacktoberfest topic. If we accept one or more of your PRs, they'll be labeled hacktoberfest-accepted and will count towards the DigitalOcean swag campaign.
Any special swag from Turbot?
Yes! In addition to the DigitalOcean event, Turbot is adding our own swag for contributions to our projects. We will offer unique Turbot stickers and t-shirts for no-code, low-code and high-code contributions.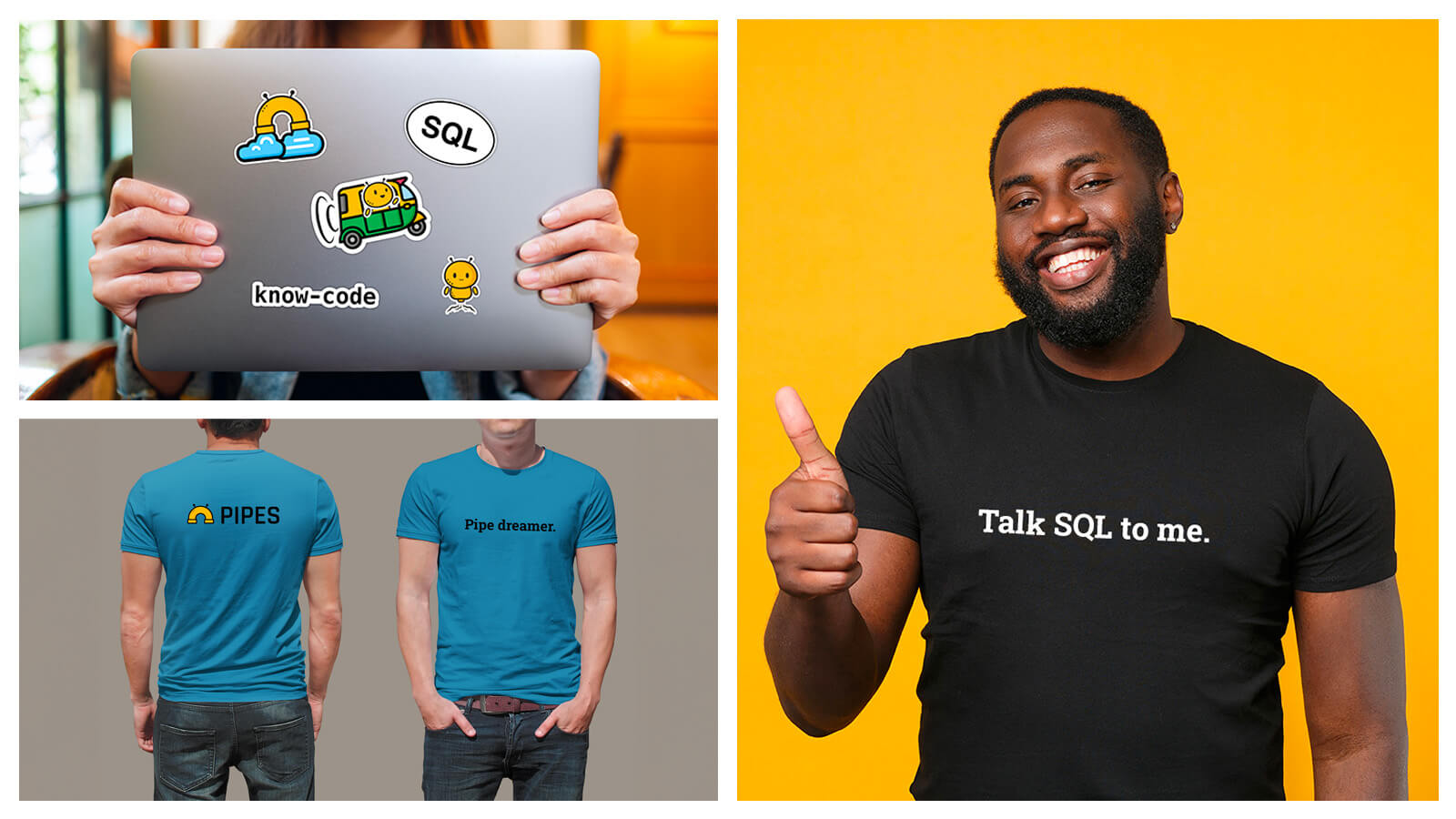 Here are examples of contributions to earn Turbot swag. Each swag item is limited to one per person.
No-code for a Turbot Hacktoberfest sticker:
Low-code for a Turbot Hacktoberfest sticker:
High-code for a Turbot Hacktoberfest t-shirt:
Inspire us! We'll also award prizes for innovative contributions that help move the community forward.
When do you get your Turbot swag?
In the week following the event we will share links to redeem your swag. Most items will arrive in November, but depending on your location and t-shirt order time may take longer.
Ready to contribute?
We can't wait to see what incredible contributions you'll make! If you have any questions, or need assistance, join us in our Slack community #contributors channel.